Broadcast Partners
Dr. Eilat Mazar - Israeli Archaeologist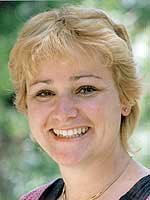 E
ilat Mazar is a third-generation Israeli archaeologist, specializing in Jerusalem and Phoenician archaeology. A senior fellow at the Shalem Center, she has worked on the Temple Mount excavations, as well as excavations at Achzib. In addition to heading the Shalem Center's Institute of Archaeology, she is affiliated with the Hebrew University of Jerusalem.
O
n August 4, 2005, Mazar announced she had discovered in Jerusalem what may have been the palace of the biblical King David, the second king of a united Kingdom of Israel, who ruled from around 1005 to 965 BC. Now referred to as the Large Stone structure, Mazar's discovery consists of a public building dated from the 10th century BC, pottery from the same period, and a bulla, or government seal, of Jehucal, son of Shelemiah, son of Shevi, an official mentioned at least twice in the Book of Jeremiah. The dig was sponsored by the Shalem Center and financed by an American investment banker. The land is owned by the Ir David (City of David) Foundation.
A
mihai Mazar, a professor of archaeology at
Hebrew University
, and Mazar's cousin, called the find "something of a miracle."
M
azar obtained her Ph.D. from
Hebrew University
in 1997. She is the granddaughter of pioneering Israeli archaeologist Benjamin Mazar. She is a mother of four and resides in Jerusalem.
Dr. Rob Congdon - European Union Expert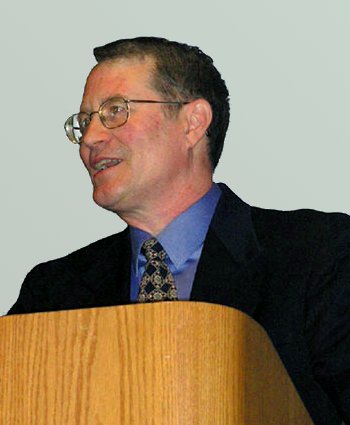 In September of 2006, Robert Congdon believed the time had come to expand his ministry to include countries outside of the United Kingdom and the United States. Leaving the American mission organization that he had represented for 10-years and returning to the United States, he started his own independent ministry, Congdon Ministries International, Inc., in January 2007.
While in Britain, Dr. Congdon sought to assist the local churches by bringing Bible teaching in response to the needs expressed by the church leadership. Over the last 50 years, British churches had seen a militant attack upon dispensationalism/premillennialism* doctrine and the literal, historical, and grammatical Bible (hermeneutic) interpretation. Dr. Congdon observed that as churches turned from a premillennial doctrinal view of prophecy to an amillennial/covenant position, they lost their sense of purpose and direction. Evangelism and mission programs declined and disappeared. Over time, the local church died of its own making, largely due to their change in understanding of the role of Israel, prophecy, and the church.
Recognizing this often repeated pattern of decline, Dr. Congdon seeks to counter this decline by bringing Biblical understanding of the relationship of Israel and the church to church leadership and the people in the pew. Through pulpit messages, Bible seminars, and church conferences, he assists the local church and enables Bible believers to understand and to defend their belief in the Rapture, the coming Tribulation, the Second Coming of Christ, and the 1000-year Millennial rule of Christ upon the earth. This teaching has enabled many Christians to better understand the Scriptures and God's plan for history. As a church's understanding grew, so does its sense of direction and evangelism.
T
he Internet Bible Institute,
www.InternetBibleInstitute.com
, expands this outreach beyond the United Kingdom and further equips believers to serve their Lord and to prepare them for their role as the Bride of Christ in the Millennial Kingdom. Today's IBI has students around the world.
Congdon Ministries now offer Bible teaching assistance to local churches and their leadership throughout the world. Many churches lack sufficient background to counter the challenges by movements, such as the purpose-driven church, the emerging church, post-modernism theology, Replacement Theology, etc., all are the result of the amillennial view of history. Few realize that amillennialism began in the 4th century and gradually removed premillennialism from the early churches.
D
r. Congdon is available to assist your church or assembly in understanding these important issues and how they affect your local church. Feel free to
contact him
to better understand the dangers facing the local church today.
David Dolan - Broadcast Journalist, Popular Speaker, Author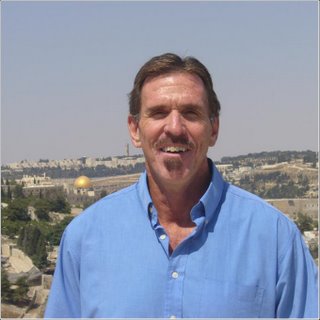 David Dolan is a Jerusalem-based author and journalist. Born and raised in the United States, he has lived and worked in Israel since 1980. Dolan is a frequent guest on the Prophecy Today Radio broadcast.
After studying at a Bible College in his native Pacific Northwest, Dolan graduated from a broadcasting journalism school in 1976. He subsequently worked for the Moody radio network's Spokane affiliate. His Mideast media career began in 1982 when he began serving as news director at the Voice of Hope radio station in war-torn southern Lebanon. From April 1984, he reported from Jerusalem for the Washington DC-based IMS news network, and later for CBN's Middle East Television (METV) in Jerusalem.
Dolan became a regular reporter for the CBS radio network in early 1988, soon after the first Palestinian uprising broke out. He also covered the massive immigration of Soviet Jews to Israel, the 1991 Gulf War, and many other stories during the 1990's, along with the new Palestinian attrition war that began in September 2000. He is currently reporting once again for the Moody radio network, and via videophone for the American LeSea television network, which now operates METV.
A frequent guest on many other radio and television programs in the US and elsewhere, Dolan also writes a regular opinion column for the popular World Net Daily website. He began authoring the monthly Israel News Digest for the group Christian Friends of Israel in 1986. He has also written hundreds of articles for many Christian and secular publications, including for the Jerusalem Post, Moody Monthly, Charisma, and Prophecy Today (UK).
David Dolan is also a well-known international speaker. He has appeared at many Christian and secular universities, international conferences, Jewish synagogues and forums, and before many churches and civic groups. He has toured over 20 times in the United States, and has frequently visited Canada, Great Britain, Germany, Holland, Singapore and Australia. He has also spoken in Ireland, Norway, Switzerland, Hungary, Austria, New Zealand and Hong Kong. He also addresses visiting tour groups in Israel and foreign students studying in Jerusalem. Along with US Senator John Ashcroft and two other recipients, Dolan was awarded an honorary Doctor of Letters degree from Louisiana Baptist University in 1998.
To schedule David Dolan to speak in North America , contact Bette Laughrun toll-free at 800-728-1779, or via Your Israel Connection. To have him speak elsewhere, or to share with tour groups in Israel or for other information, contact David Dolan.

Here is David Dolan's speaking schedule.
Lt. Col. Robert Maginnis
Lieutenant Colonel Robert "Bob" Maginnis, U.S. Army (retired) is an experienced and
internationally known expert on national security and foreign affairs. He currently serves
as a national security and foreign affairs analyst for Salem Radio Network and is a
regular guest on several other radio networks and appears on Fox News. He is the vice
president with MESMO Inc., a Maryland-based company where his primary duties
involve working on multinational programs for the Department of the Army in the
Pentagon. He is a former columnist for Human Events and the author of five books, the
latest is Alliance of Evil (2018).
His position at the Pentagon requires as a contract program manager that he supervise
a team supporting the U.S. Army on international relations issues. His expertise
matured over the past 16 years is on security cooperation, which is how the U.S.
military works with other militaries to develop their capabilities and join American-led
coalitions. He also instructs an Army course which he created and is now taught at the
Army War College, Carlisle, Pennsylvania.
Before returning to the Pentagon in 2002 Colonel Maginnis served as the vice president
for policy with the Washington, DC-based Family Research Council. While with FRC,
Colonel Maginnis supervised a staff of policy experts and also served as the
organization's expert for national security, foreign affairs, crime prevention and drug
policies. He testified numerous times before Congressional committees, worked with the
Clinton administration on drug issues as a Congressionally appointed adviser and
traveled internationally to speak on a variety of issues.
In his many roles, Colonel Maginnis has appeared on all major television and most radio
networks over the past three decades. His quotes and opinion pieces appeared in the
nation's leading periodicals, and he has more than a thousand published articles.
The colonel is the author of five published books: Deadly Consequences (Regnery,
2013); Never Submit (Defender Publishing, 2015); Future War (Defender Publishing,
2016); The Deeper State (Defender Publishing, 2017); and Alliance of Evil (Defender
Publishing, 2018). He contributed chapters to a number of other published books as
well.
In July 1993 Colonel Maginnis retired from an assignment at the Pentagon where he
served as an Inspector General. He is an airborne-Ranger infantry officer with an
assignment history that includes Korea, Germany, Alaska, and several posts in the
continental United States. He served in command and staff positions in four infantry
divisions from platoon to division level. The colonel was the chief for the U.S. Army
Infantry School's leadership and ethics training branch. He developed curricula, taught,
participated in leader development research and consulted with leaders and soldiers
throughout the Army. He is the author of more than fifty articles published in
professional military journals concerning ethics, leadership, and personnel matters
impacting the military. Colonel Maginnis' service in the armed forces was commended
with the Legion of Merit, one of the highest Army peacetime decorations, as well as with
five meritorious medals and four commendation medals.
In the last eight months of his military service, Colonel Maginnis was a member of the
Army's study group examining the homosexual ban. He also was an advisor to the
Defense Department Military Working Group on homosexuals in the military. In that role,
he debated the issue in the media as well as speaking in various forums - including
testifying before a House of Representatives subcommittee.
He served on Secretary of Defense Don Rumsfeld's retired military analyst group from
2002 to 2006 which took him to war zones and granted him considerable access to
senior Pentagon officials.
Colonel Maginnis received his B.S. from the United States Military Academy, West
Point, New York in 1973 and a M.S. from the Naval Postgraduate School, California, in
1983. He is a graduate of many military schools, including the Defense Language
Institute, the Command and General Staff College and the U.S. Army's War College
strategy course.
Colonel Maginnis was born in Orlando, Florida and was raised in Alabama, California
and Tennessee. He and his wife Jan have two grown children and three grandchildren.
They make their home in Woodbridge, Virginia and are active members at Calvary
Baptist Church in Woodbridge.
Mike Gendron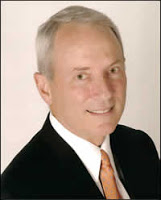 E
vangelist Mike Gendron, a 1992 graduate of Dallas Theological Seminary, is a frequent speaker at conferences such as The Steeling the Mind Bible Conference, Understanding the Times, The Midnight Call Prophecy Conference, The Red River Bible Conference, The Word of Life Conference Centers in NY and Florida, The Conservative Theological Society, International Prophecy Conferences, Olive Tree Ministries and The Pre-Trib Rapture Conference. He has addressed the students and faculty at The Master's Seminary, The Master's Academy International, Dallas Theological Seminary, Moody Bible Institute and Tyndale Theological Seminary. Mike has done seminars at hundreds of churches throughout the world and has appeared as a guest on many radio and TV programs, including The History Channel. He has also been writing monthly articles for the Ankerberg Theological Journal since 1998.
H
is book Preparing for Eternity is not only a comprehensive teaching on Roman Catholicism, but also, an excellent discipleship tool for Catholics. The book equips and encourages Christians to proclaim the sufficiency of the Lord Jesus Christ and His finished work of redemption to Roman Catholics. Overflowing with Scripture, Mike's book begins by establishing God's word as the most trustworthy authority for knowing the truth. Over 100 frequently asked questions by Catholics are answered with the power and confidence of God's infallible word. The book is also available in Spanish and Dutch.
M
ike is Director and founder of Proclaiming the Gospel Ministry, a 21-year-old evangelistic outreach to those who are lost in religion. The ministry conducts short term missions' trips and evangelistic seminars in churches throughout the world. It has 20,000 subscribers in 50 states and 40 foreign countries. His popular booklets, Roman Catholicism: Scripture vs. Tradition, Have You Ever Been Deceived?, Which Jesus Will You Trust? and Rome vs. The Bible have a combined circulation of well over a million copies. Mike's professionally recorded messages, accompanied by PowerPoint/Keynote are available on DVD and are distributed throughout the world. The ministry provides many other evangelistic tools and publications available in English, Spanish Portuguese, Dutch and Italian. The ministry web site:
www.pro-gospel.org
contains a wealth of information and resources bring clarity to the doctrinal differences separating Roman Catholicism and Biblical Christianity.
Background
A
fter obtaining a degree in Applied Mathematics, Mike worked in the space program at Cape Kennedy, Florida for 3 years. Prior to going into the ministry, he received an MBA from the University of Texas at Dallas and enjoyed a successful 17-year career in corporate management, becoming National Sales Manager for a fortune 100 company. A devout Roman Catholic for over 34 years, Mike was saved by God's amazing grace when he began reading the Bible for the first time in 1981. Upon completion of a Masters degree at Dallas Theological Seminary, he served as pastor of evangelism and outreach at a Bible church in Dallas for three years and founded Proclaiming the Gospel Ministry. Mike is married to Jane and has two daughters and four grandchildren.
Education
B
.S. Mathematics, University of Louisiana-Lafayette, 1970; Masters in Business Administration, University of Texas at Dallas, 1977; Masters in Biblical Studies, Dallas Theological Seminary, 1992; Diploma, Institute of Holy Land Studies, Jerusalem, Israel, 1992.
ProclaimingTheGospel.org